Staff
Click on a name beside picture to email
---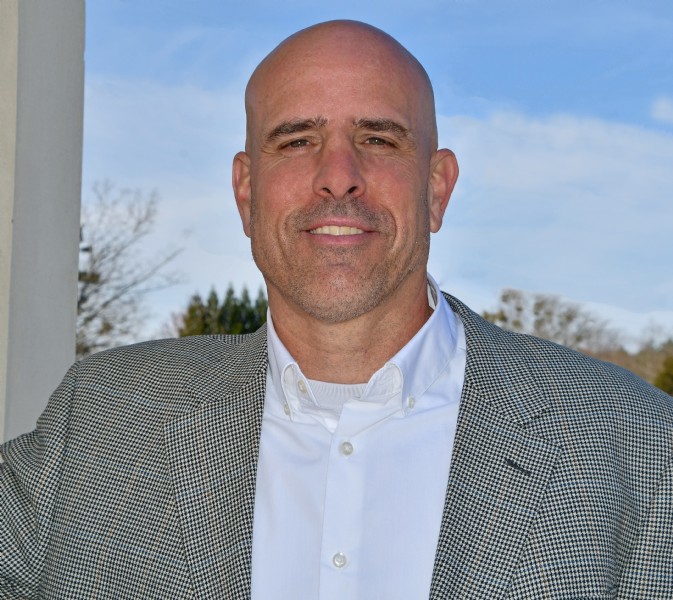 Senior Pastor
Brett Turner
Brett was raised in the foothills of Pickens County, SC and was saved at the age of six & a half years during a revival service at Secona Baptist Church, Pickens, SC. His passion is loving and praising Jesus, and studying God's word. He is driven to lead others to know Christ and boldly proclaim His word. Brett was called into ministry in 2008, completing his Master's in Theological Studies in 2012 from Liberty Baptist Theological Seminary. He and his family joined NHBC in October, 2012 as the Interim Pastor and transitioned to the Associate Pastor in January, 2013. He became Senior Pastor in May, 2021. He served as a public school teacher and coach for over 25 years with a fervent desire to minister to young men. Brett counts it a blessing to serve others through his athletic ministry. Much of his work has been through football, ministering to large groups of young athletes and coaches. His wife, Stacey, serves as the Assistant Camp Director Southeast Region for Fellowship of Christian Athletes. Ministering to others is a direction shared by the entire family. Brett and Stacey together have three children. His daughter Jordan volunteers at Seneca High School, spreading joy and love to all she meets. His son Elijah is a graduate of Clemson University where he now serves as an assistant football coach. He is happily married to Sallie. He strives to set a Godly example through his actions and words. His youngest daughter, Reagan, is a recent graduate of Seneca High School and attends Clemson University. She serves in a number of leadership roles both on-campus and extracurricularly.
---
Associate Pastor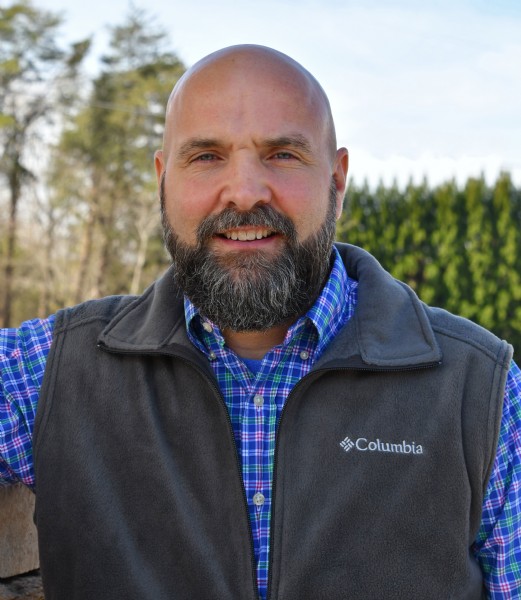 Joey Hawkins
Joey grew up in Starr, SC and was saved on May 15,1980 at the age of six. He surrendered to the ministry upon finishing high school but was 25 when he followed God's call and moved to Pineville, KY to attend Clear Creek Baptist Bible College. He graduated in 2003. Joey has a deep passion for reaching the lost for Christ and he has a special gift of connecting with individuals from different nationalities and immersing himself in their culture. He also plays a mean bass guitar. Joey has four children: Brett, Ike, Hunter, and Lagen. He also joined the grandparents club in December of 2019 when Brett and his wife, Bryanna welcomed their first child, Lander.
---
Worship Leader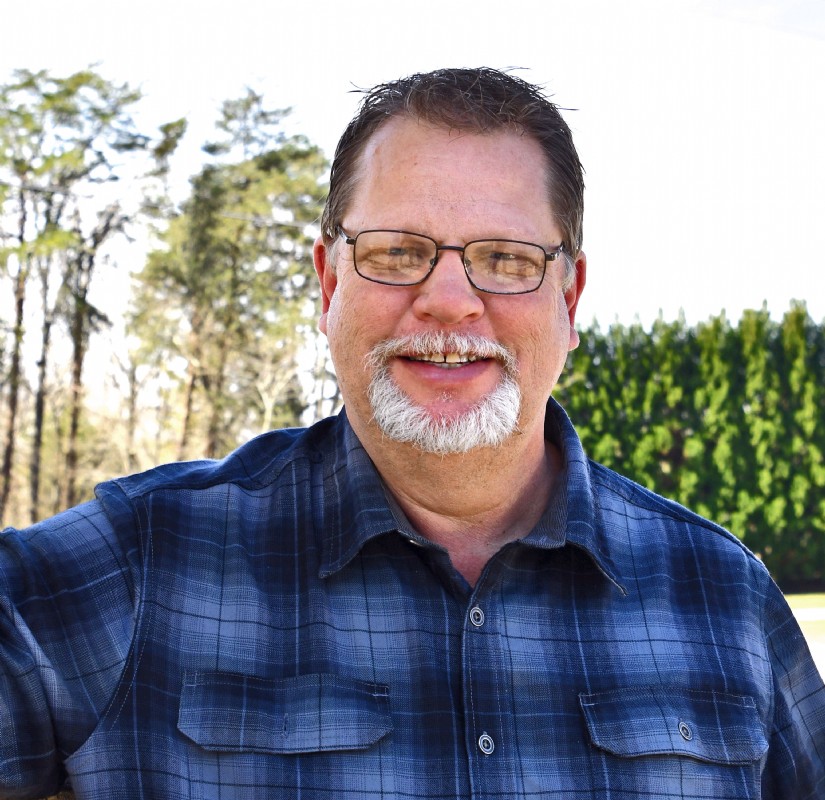 Ken Williams
Ken Williams Jr is a native of Oconee County, South Carolina. He grew up amongst the many Saints at New Hope Baptist Church and was saved at the age of nine. He is a tremendously talented musician, having been surrounded by music within his family and through the church. He serves as the part time Worship Leader for the church, marking over a decade of ministry. His passion to share the love of Jesus through music prompted him to create the Zion Quartet. As a southern gospel group, supported solely through love offerings, the quartet has shared the gospel of Jesus Christ for over 20 years, enriching the lives of believers and non-believers through music. The Quartet generously gives thousands of dollars to local charities in the community. Ken actively works for the School District of Oconee County as the Assistant Maintenance Director since 1993. Through his vocation, he enriches the lives of each person with his compassion and dedication in order to build the Kingdom of Jesus Christ. His wife – Kim, and their three sons – Jamey, Brock, & Kory, are committed to serving and sharing the great news of Jesus Christ through music ministry and mission outreach. Ken is blessed to be called Papa by his grandchildren – Jack & Peyton.
---
Financial Administrator | Rachel Peters
---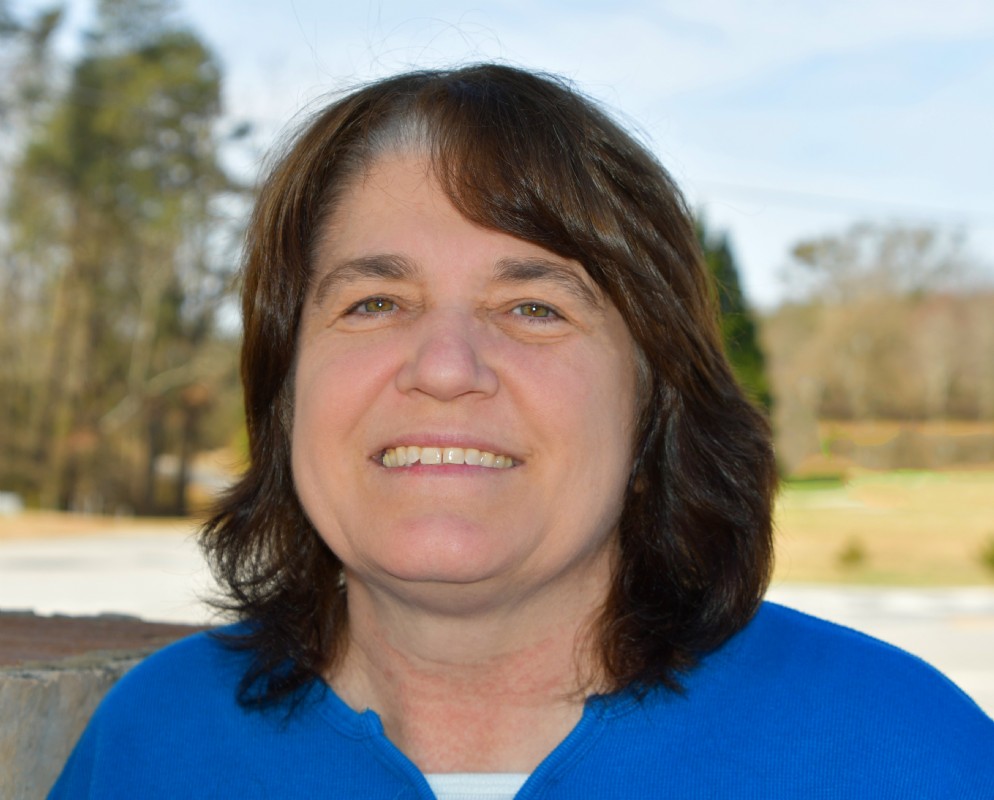 Custodian & Children's Director
Elaine Ward
Elaine is an Oconee County native and was raised in NHBC, serving as the custodian since the age of 15. She is a third generation member of the church. She has a passion for children and is actively involved with the children's ministry serving as the children's ministry leader for the past five years. She has served as the children's
choir director for over 25 years, presenting two musicals a year to the church. Elaine mentors and encourages
children to live out loud through music and drama, providing an avenue for the youth to share their talents.
Stan and Elaine have been married for nearly 45 years and have two sons and ten grandchildren. Elaine regularly
shares her heart about the love and connection of the members of NHBC – "We're just like family. We work
together like a family."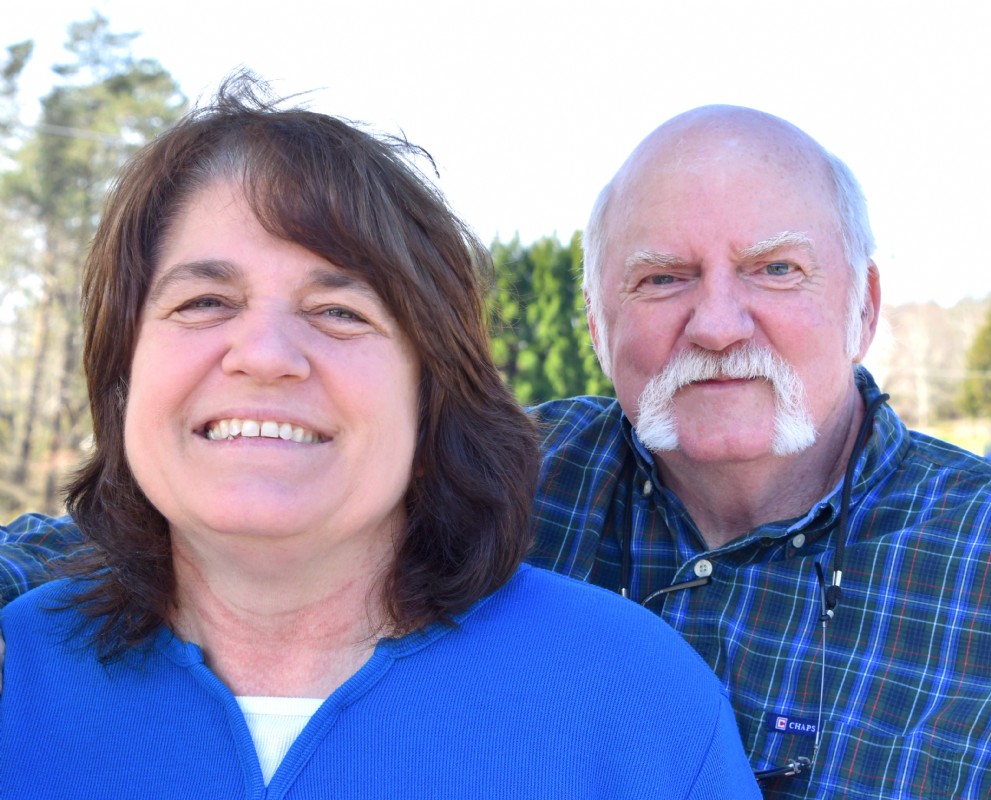 L to R - Elaine & Stan
---
Administrative Office Assistant
Micah is a third generation member of New Hope Baptist Church. In 2001, at a very young age, he gave his life to the Lord under the ministry leadership of Rev. Ed Bryson. He is a 2013 graduate of Walhalla High School, and received an Associates degree in Media Arts Production from Tri-County Technical College. He has been involved in various ministries in the church, including working with audio/visual media and AWANA. Before coming to NHBC, he was a substitute teacher for the School District of Oconee County. He is now available at the church office on weekdays to assist the staff in various capacities.